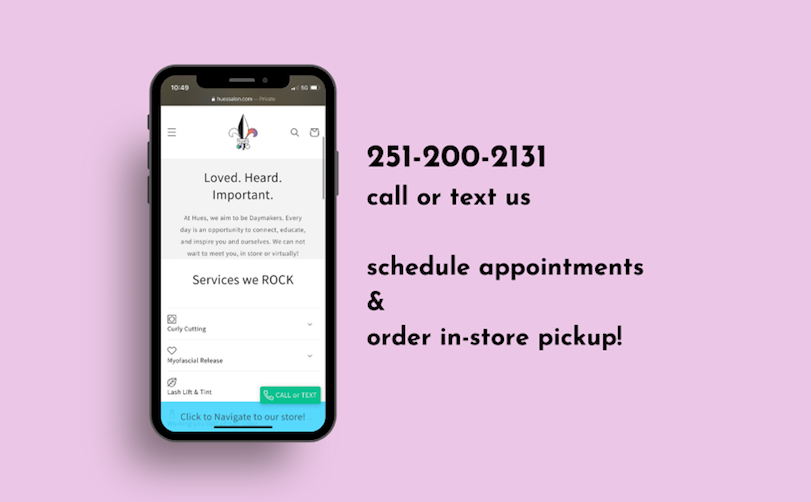 Communication Made Easy
If we are forward facing a guest, we will not answer a phone call... so shoot us a text! Our work line is a cellphone, so if you'd like to send us pictures before an appointment or need help finding our salon downtown, we got your back!
Let us know what you would like to pick up today and we will have it ready for you!